File Your Taxes From Home
This service allows you to electronically submit your tax information to us at Gold Star in order to have your taxes professionally prepared. We know time can be a major constraint these days and not all of our clients can easily make the time to get their taxes done. So we decided that if you can't make it to us, then we would bring our service to you!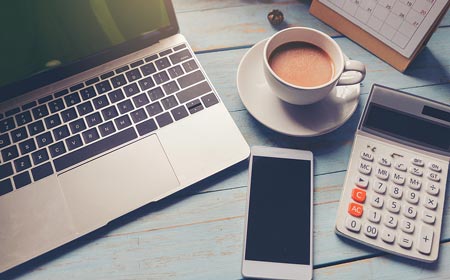 It's a very simple 5 step process:
Step #1 – Fill out the questionnaire online.
Step #2 – Submit any and all documents you feel are pertinent to your taxes via the Gold Star Web Portal or postal mail such as W2's, 1099's, etc. (We will setup your very own web portal account after we receive your interview questionnaire)
Step #3 – Our staff will review your information, prepare your tax return, and will call or email you if they have any questions in order to finish your tax return accurately.
Step #4 – We will upload a final copy of your finished tax return in pdf format along with signature pages to your web portal account for easy access. (This will be an exact copy of your return that you would normally receive in one of our blue folders)
Step #5 – You will electronically sign the signature pages so we can efile your tax return at that time.
That's it. Your taxes will then be electronically filed as usual. All from the comfort of your home, wherever that may be!
All returns filed using "File From Home" will generally be completed in no more than 7 days.
Start by clicking on the link below that applies to you.